On September 27 and 29, Dmitrij Kitajenko will conduct Gustav Mahler's Eighth Symphony, the so-called Symphony of a Thousand with the Zagreb Philharmonic at the Lisinski Hall of the Croatian capital.
"It is the greatest work, I have ever composed. It is so unusual in content and form that it is hard to describe it. Imagine that the universe begins to sound, no more any human voices, but planets and suns", Gustav Mahler said in a letter from 1906 to conductor Willem Mengelberg. But although he sometimes worked with a fiery ardour, it lasted till September 1910, before the symphony was performed for the first time.
For this creation, the choirs consisted of about 850 singers, the number of the orchestra musicians had been raised to approximately 170 players; altogether there were over 1000 artists on stage, so that the symphony got the surname Symphony of a Thousand.
Among the approx. 3000 guests of the first performance were many personalities from politics, industry and culture, notably Georges Clémenceau, Stefan Zweig, Thomas Mann, Siegfried Wagner, Leopold Stokowski, Arnold Schönberg, Anton Webern and Richard Strauss.
The first movement uses the Latin Pentecost hymn Veni creator spiritus with powerful sounds. The final scene of the second part of Goethe's Faust supplies the text for the second movement.
The first performance was Mahler's the biggest triumph ever.
For Dmitrij Kitajenko, the Zagreb concert has a particular importance, because it is now nearly 30 years ago that he first conducted the work with the Moscow Philharmonic, on December 25, 1988. It was the work's very first performance in Russia.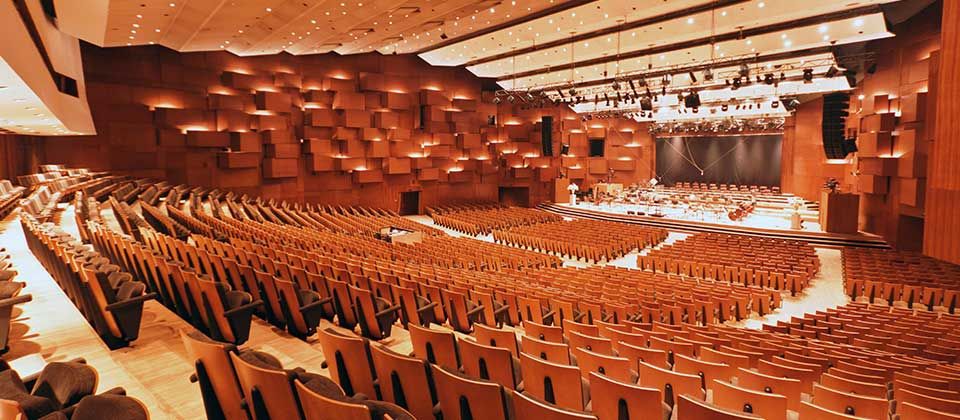 Besides the Zagreb Philharmonic, the audience will hear the Ivan Goran Kovacic Academic Choir, the Ivan Filipovic Chamber Choir, the Zvjezdice Girls' Choir, Kristina Kolar, Valentina Fijacko Kobic and Marija Kuhar Sosa, soprano, mezzo-sopranos Ivana Srbljan and Martina Gojceta Silic, Nikolai Schukoff, tenor, Ljubomir Puskaric, baritone as well as Luciano Batinic, bass.